Shifting an Agribusiness to Direct to Consumer
How Kimmus Kitchen, an Indian agribusiness, pivoted their product strategy to direct-to-consumer during the COVID-19 pandemic.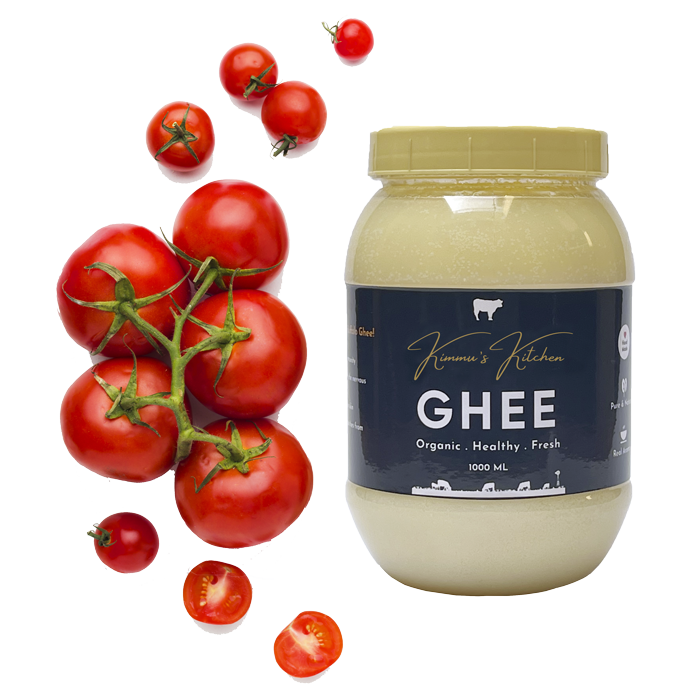 Kimmus Kitchen is an agribusiness that makes high quality organic A2 bilona Ghee using traditional techniques and high quality ingredients.  
The product vision
The vision of Kimmus Kitchen, which came directly from the founder Kamaljit Kaur, was to enable even a family from humble financial background to be able to buy a high quality organic ghee in order to improve their health and wellbeing. The brand communication had to reflect the company culture and vision.
What problems were you facing?
Kimmus Kitchen wanted to build a direct to consumer business model for Indian customers with the least operational cost to enable better pricing for their Ghee.
The traditional distribution approach added many steps and increase costs dramatically. Manufacturer -> Distributor Network -> Offline Channels -> Retailers -> Consumers  increased the retailing price by over 80-90%.
Kimmus Kitchen reached out to Ahy Consulting to review their business model and help to solve this problem.
The initial research
The project kicked off just as the COVID-19 pandemic hit. This proved to be a big challenge for us, because the pandemic came along with new ideologies and buying behaviour. So a lot of our research focused on the new customer mindset and buying behaviour changes.
Where did you decide to Play
Kimmus Kitchen wanted to ensure that customers got the best value for money so it was decided to pivot completely to a direct to consumer e-commerce approach.
How would you differentiate?
Since the mission was to deliver high quality at low cost we differentiated on both cost and quality. To reduce cost, we eliminated the middle-men with the direct to consumer approach. To communicate quality, we position the brand as  "Organic Farm to Kitchen".
Where did you start?
We needed to create a website that enabled direct sales as well as convey the emotions that impart trust, confidence and belongingness that is central to the brand.
Once we had reduced costs on the sales side we would shift to focusing on improving operational efficiency, logistics, manpower and more.
So, how did it go?
With the support of Ahy Consulting, Kimmus Kitchen built their entire online presence, logo, brand guidelines, user journey and online approach in less than 3 weeks. Orders started coming in from all over the country and, today, the website is generating over 700 orders a day.
The brand positioning is also working really well. People love the brand and they trust the product. 30-35% of new customers came from the references of our existing customers (word of mouth).
This has been a great outcome for both Kimmus Kitchen as well as the wider community because the entire profit which company generates is used to provide food to the families which were severely affected by COVID-19. And Ahy Consulting actively participates in many of the community events as well.