What to Expect at UXDX 2019


For those of you who have never attended one of our events before, our aim for UXDX Conf is to bridge the gap between UX, UI, Dev and Product and help teams transition to user-outcome driven development. We know that in order to break down dated established practices, you need the appetite for change followed by both top down and bottom up support. That's why we gather speakers from the world's leading tech companies to share how they're aligning their product teams across their organisations and empowering them to deliver a better product, faster. We also organise practical training sessions to learn how those best practice approaches work for your role and team.
The 4th UXDX Conference will take place on 7-8 October at the magnificent RDS in Dublin and it's going to be our biggest event yet, with over 60 international speakers flying from all over the world to share their insights with the UXDX community.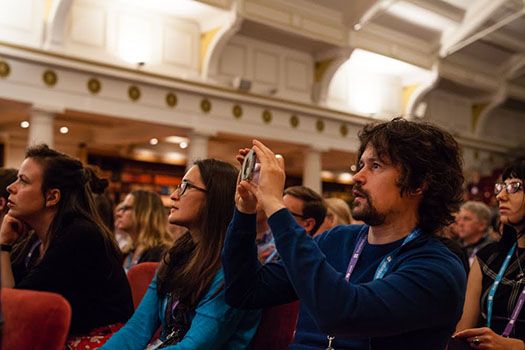 The Agenda
Our talks take place on two stages.
Vision Stage is all about success stories and enabling the empowerment of your product team.
Business Outcomes
Customer Outcomes
Aligning your Process
Enabling your Team
Execution Stage focuses on practical talks, new skills and case studies.
Continuous Delivery
Continuous Research
Integrating UX and DX
Architecting for Change
Talks and workshops will run from 9 am to 5.30pm with plenty of opportunities for networking.
All topics are designed for UX, Dev and Product professionals, with a focus on learning and product innovation.
Some of our talks include:
The Speakers
We expect over 60 Product, Dev, UX and Design leaders from world-class technology companies speaking. They're senior and experienced, but also great communicators and very approachable. We spent a year to carefully select and invite only people who will share invaluable advice and insights, so you can leave packed with plenty of actionable insights and new learnings.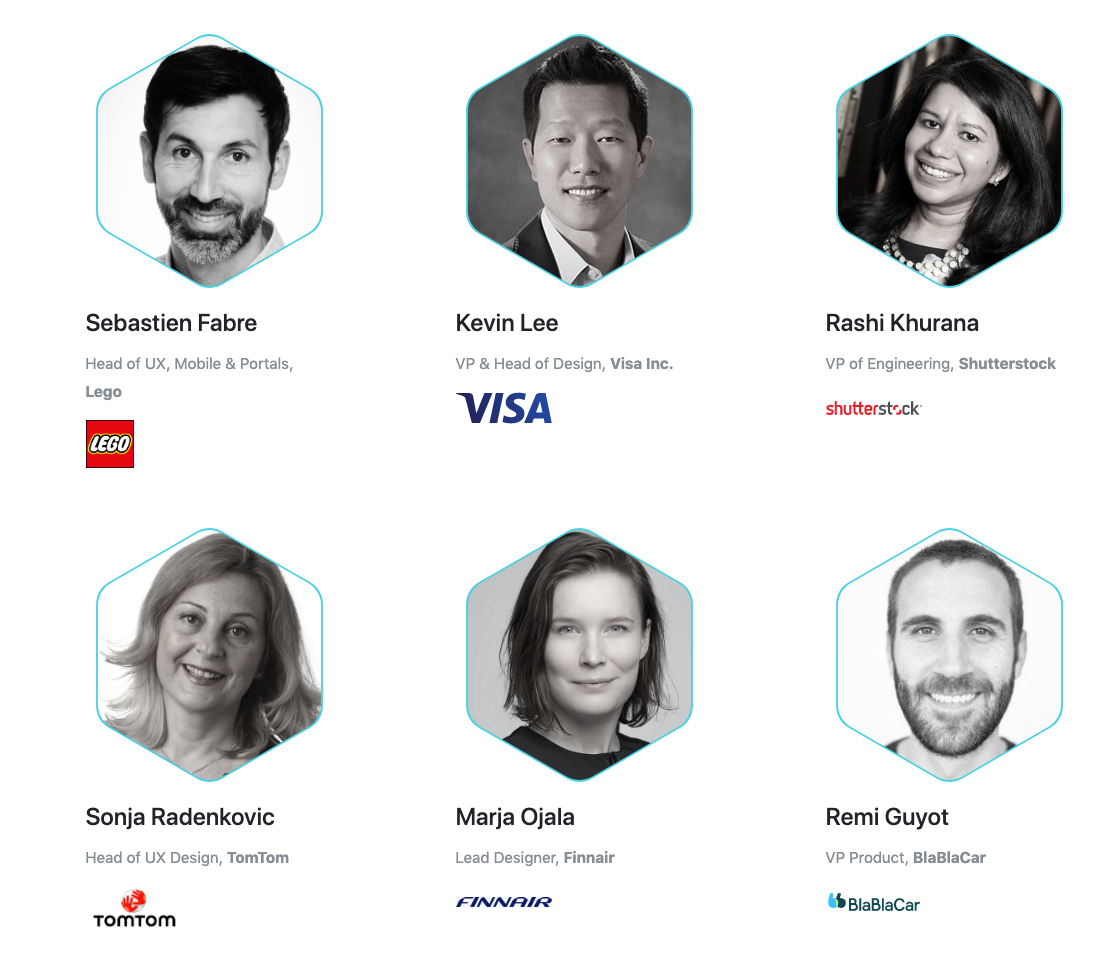 You'll have the chance to meet people from Uber, Google, Mercedes, Mastercard, Pipedrive, Distil Networks, Lego, VISA, Shutterstock, TomTom, Finnair, BlaBlaCar, Voxgig, Farfetch, Shopify, Degiro, Intuit, Idealized Innovation, Duolingo, Algolia, Gov Digital Services UK, Zendesk, Societe Generale, ASOS and more.
The Venue
UXDX Conf takes place at the RDS venue in the heart of Dublin City. With its 280 years of history, 22,000sq m of versatile floor space and magnificent architecture, the RDS makes the two intense days extra special. The location also gives you the opportunity to explore beautiful Dublin, which has become the tech hub of Europe in recent years.
You'll have the opportunity to see the capital's gorgeous cathedrals and historic buildings, explore the lively Irish pubs and cafes, and pay a visit to the Old Jameson Distillery and Guinness Storehouse Factory. If you're staying for the weekend, you could also go for a day trip to The Cliffs of Moher and get lost in Dublin's great museums. There's even a Whiskey Museum, too!
The Crowd
Here's the best part. During the two days you'll meet hundreds of like-minded people from all over the world working on exciting, game-changing products. We expect 2000+ designers, developers, product people and marketing experts, all coming to learn and create new connections. Our partners and speakers will be looking for business opportunities, new talent and partnerships.
Don't just take our word for it, here's what some of our past attendees shared with us:
'It is unique to bring together the UX and development community under the shared goal and mission. UXDX is challenging the conventional, discipline-oriented conferences."
Kevin Lee, VP & Head of Design at Visa
"There are a lot of ideas to help teams improve their product processes. UXDX is the first time its put together in a way that actually works!"
Richard Dalton, Head of Design at Capital One
"All product builders, all designers and all developers should be here - together. Best content event in Dublin."
Deirdre Ni Luasaigh, CEO at Culture Ark
The Experience
You'll have access to all talks on the Agenda and the opportunity to book a space for our UX, Dev and Product trainings. Lunch and refreshments will be provided on each day.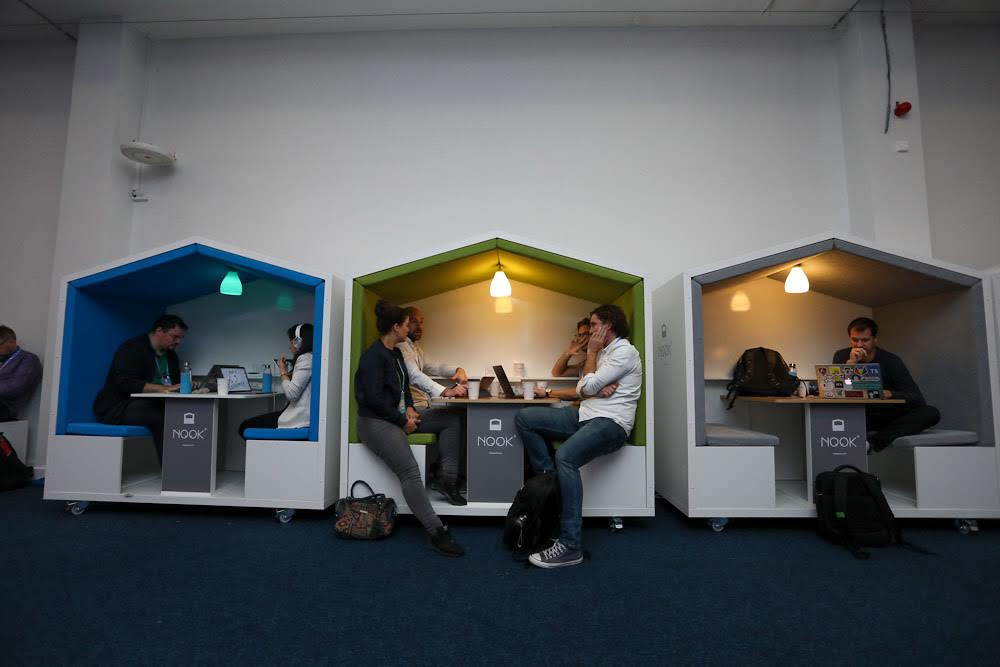 We have also organised an exciting Dublin walking tour and an after party for all attendees.
It will be an event to remember, we promise! We're not called the fastest growing product event in Europe for no reason! Our team can't wait to meet you at #UXDX2019!
Tickets for UXDX 2019 are now on sale.