My 13 lessons for leaders when facing remote team management 💻🎯
How can leaders adapt to the new reality of remote working? Here are 13 tips for team leaders from from the Gitlab team, who have been remote for years.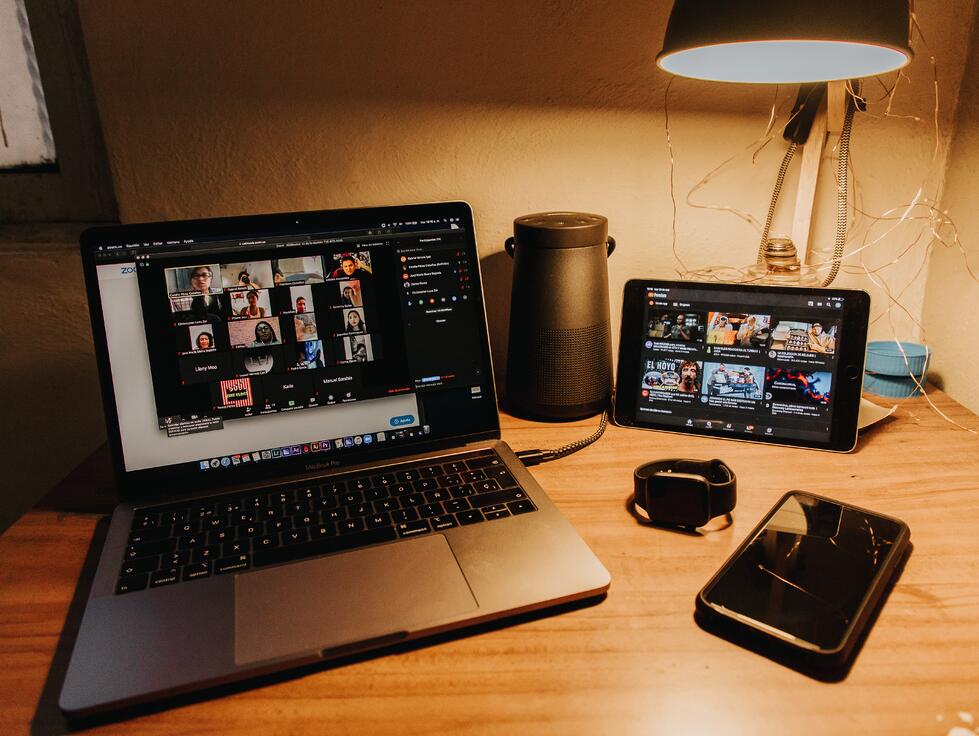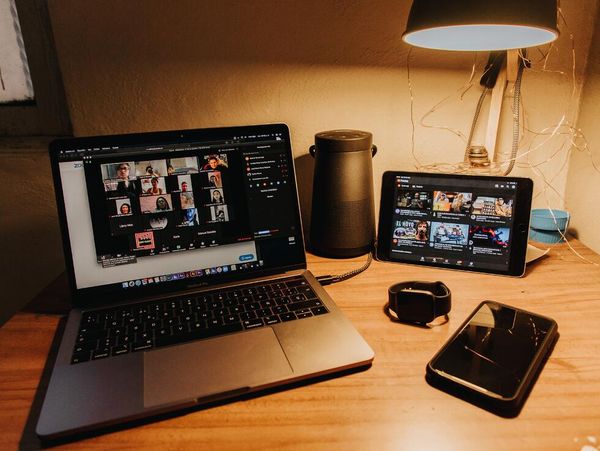 With the COVID-19 rapidly impacting the world, the interest towards the remote working has taken a swift turn. Everywhere across the globe, companies are forced to close the doors to their co-located offices and offer employees remote work.
It has not been easy for people to adapt to a new way of working, but even harder for leaders to figure out how to support their teams to stay productive in these times.
For the organizations that have their rituals built around the assumption that all employees are located in the office - moving to the all-remote work suddenly and without much preparation can be pretty challenging and cause lots of disruption.
There are both right and wrong ways to implement remote work. If you're holding back because you're only looking at the wrong examples, you are going to miss out on many rewards. — Laurel Farrer, President of the Remote Work Association and CEO of Distribute Consulting.
---
In October 2019, I joined GitLab Inc. — the largest all-remote company in the world, and every day I am learning more and more about how empowering the remote work is.
Here my 13 tips to make your transition to remote smoother.
1. Compensate for the fact that people are not "bumping into each other" in the office
When switching to all-remote work — the first surprising realization that your team members will have — is that it is weird not to have a natural quick communication with people in the office. These little chit-chats that we all are used too in the co-located offices play an essential role in the office culture. Therefore, you will have to make sure to come up with ways to replace them:
Setting up chat rooms where people can talk about everything except work — family, pets, hobbies, books, movies — you name it
Empowering people to set up quick video calls to check-in on each other lives and share a moment of enjoying a favorite drink (coffee, tea, matcha, beer, etc.)
Allocating time for social team meetings or all-company get-togethers
Encouraging your team to have virtual lunch together to bound and enjoy the daily meal.
2. Watch out for a chat and email overload
Emails and chat notifications are certainly a threat to efficiency. When going all-remote — you may suddenly notice that people start using email and chat more actively, as a way to compensate for missing face to face communication.
Establishing a couple of rules (and leading by your example!) is something that may help your team to be more productive, while still using email and chat as an essential work tool:
Encourage people to block "focus time" in their calendars to indicate when they can be less responsive to messages. It is a time when the email application can be closed and chat notifications off, so your team can focus on doing actual work
Make sure that everyone is aware that responding to messages and emails with a little delay is okay. Suggest using phone call in case of real emergencies
Turning off sound alerts for incoming messages is an effective way to reduce distraction and eliminate the immediate urge to respond
Introduce rules when to use reply-to-all communication to avoid people disruption
Encourage your team to set rules in their email agent to manage incoming messages. For example, setting email forwarding  from an essential team member to a separate folder to be able to give them a priority.
3. Effective collaboration — document EVERYTHING
When not having all your team around, you will unconsciously leave people out of some discussions and decisions.
Thus, proper documentation is critical to ensure that everyone is on the same page. By documenting essential conversations — you are making sure that no one is left out.
Practice documenting each meeting, discussion, ritual and allow people to have easy access to this information. Having everyone distributed gives a considerable advantage here, as you can invite everyone to work with you in those files, allowing a diverse set of perspectives to be heard.
Few things to pay special attention to:
All documents must be open for edits by default and shared via Cloud (no local stuff).
Make sure that content is easily searchable (use clear document titles, tags, etc.)
Spend time on setting up proper information architecture — provide an example for folder structure and file naming
Post announcements about new documents being added to your company chat, so people can directly make themselves familiar with it.
4. Change priority for levels of communication
As you switch to working in all-remote collaboration — expect your way of communication to change too.
Here are 4-levels of contact to help your team stay efficient, listed in order from most to least important:
🎥 Encourage people to use video calls as a primary type of communication. It is personal (has a visual image) and allows an instant understanding of the message — it is much easier to explain things while sharing screen rather than in an email
📞 If the video call is not possible — try calling using audio-only calls. This will allow your team to solve things fast. Don't forget to document the outcomes (as per tip #3)! ☝️
💻 There will be times when an audio call will not be possible. In those cases — encourage your team to send chat messages. They can use direct chat or tag people in group conversations. Latter — will allow the discussion to be visible to others, who may have similar questions in the future
📤 Email is the least preferable option for communication. Why? It is slow and leaves lots of room for misinterpretation. Emails will surely stack up and remain invisible for some time.
5. Plan for a new meeting rhythm
Many companies that are forced to move from co-located to all-remote work, make a mistake of keeping rituals running in the exact same way as they worked for them when everyone was in the office.
For example, having five (or more!) meetings a day, scheduling long sessions (2–3 hours), inviting lots people in a room for a discussion where some of the participation is not required. When all your team is remote — it is very easy for people to switch their attention to something else while being in a meeting (browsing Internet, doing housework, checking news, etc.).
The problem here is not only in easy distractions around us, but because lots of meetings are not planned efficiently.
You can avoid wasteful sessions by adjusting your rituals rhythm as follows:
Move the status updates and alignment meetings into a a-sync (documentation) form. You may try creating a "stand-up" chatroom where everyone will be posting daily updates, or setting up a Google Doc where team members will leave the news regarding the project status
Do you really need this meeting? Reduce amount of sessions and check if the time of all participants worth the investment
Keep meetings short. Strive to start and finish on time and consider using a timer to help you keep it on track
Have an agenda for each session, so people can check if the meeting is relevant for them and prepare for the discussion
Break sessions that require longer time (like ideation and brainstorming) into few smaller ones with a clear agenda and structure. Plan for some activities to happen a-sync and meet later again to align as a group.
6. Check-in on your team often and encourage asking for help
Leading team remotely is different from having all of your reports located in the same building with you. The tricky part for us leaders — is that we are not able to see our team on a daily basis and learn how everyone is doing.
There is no way to know what mood John was in today when arriving to the office, and if Maria recovered after the family issues that she faced last week.
Therefore, team leaders need to make sure that all our senses are always "turned on" so that we quickly find out when there is anything our team needs help with.
Here are some signs that want to pay your attention to:
Is anyone on the team getting distant?
Are there any changes in the type of communication?
Has anyone's work output significantly changed in recent times?
Set weekly check-ins (or even twice a week) with everyone on your team. Don't worry if there are not enough "work" topics to talk about. Ask your team about how they are doing, talk about family, pets, or plans for the weekend.
It will not only help you to understand where help may be needed quickly but also find a better bound with your team.
7. Document essential processes for efficiency
If you are switching to a remote collaboration, you will need to have a clear and accessible step-by-step guide for every repeatable process in your organization.
Imagine, that someone is trying to upload a company video, submit a support request or kick-off a new project. People are no longer sitting side by side to advise and guide each other. They will need help instantly to avoid being blocked.
This documentation can be built up quite quickly with the help of your team. When someone is going over a particular process — ask them to document the steps they are taking and share this artifact with others. Next time, when other member on the team will need to go over same operation, he or she will have a good start for doing so, and can provide additions to build up a better version of the document.
Encourage people not to worry if the documentation feels imperfect — primary goal is to give it a start. Instructions will be continually be improving and growing in the amount.
8. Allow flextime and non-linear workday
Flexible hours are really important in the remote organizations. There are lots of research studies that prove that flexible schedules are increasing productivity and contributing to a more loyal workforce.
Allow your team to select office hours and space that work for them the most to be effective and feel energetic. As a leader, you have to focus on performance of your team and not their time spent behind the laptop. Work hours are not a good measure of the productivity ☝️
Someone who spends eight hours physically in the office does NOT equal to 8 hours of productive work.
Agree on important touch-points to attend, plan their times to be in the hours of people's overlap and give freedom for the rest.
Watch out — you may suddenly notice better result output and emotional lift of your team members 😜
9. Have equal setup for meetings
It is essential that everyone who is attending a remote meeting will have a proper technical set up.
Here are some things that may help that:
Avoid having few people joining in from one location and using same microphone & camera. This leads to problems with echo and causes sound delays. It is also hard to hear people talking when standing away from the microphone
Arrange a separate headset, camera and computer screen for every participant to ensure the best call-in quality. Using built-in microphone can sometimes be not the best option — encourage everyone to run a quick test to find out possible issues with hardware
Even if people are physically in same building, ask them to join from different rooms to ensure the best sound and equally good setup for everyone.
Useful read: learn why Hybrid calls are horrible by GitLab.
10. Measure performance and productivity
Tracking your team's productiveness by walking aside their screens to see how busy they appear to be at the moment will not work with remote allocation of people. Not to say that it is ever a right way to measure performance.
Instead, I advise you to start tracking output against set goals by using:
Key Performance Indicators (KPIs) — a set of quantifiable measures that a company uses to gauge its performance over time. It is a great way to measure company productivity. KPIs can apply to projects, programs, products, and a variety of other initiatives
Objectives and Key Results (OKRs) are defined as a metric that outlines company and team "objectives" along with the measurable "key results" that define the achievement of each objective. OKRs represent aggressive goals and determine the measurable steps you'll take towards achieving those goals. They're typically used to set quarterly goals, but can also be used for annual planning.
Depending on the function or the team, it is advised to have from 3 to 5 metrics set for each group or team member and track their performance against those set goals.
11. 360 feedback review as a way to improve
It goes without saying, that leaders should deliver feedback to the team members immediately without waiting for an exclusive occasion to share the news.
I suggest inviting your team to participate in 360 feedback reviews every 6–12 month. Let them ask managers, peers, possible reporting staff to provide feedback around their work and soft skills.
Including everyone with whom the employee works regularly — is a great way to investigate how they are being perceived in the organization and what are possible areas for improvement.
12. Pay attention when hiring for remote
When performing hiring for the all-remote company — spotting the right fit is very important.
My advice is to look for your organization values fit, as well as characteristics that will help the candidate feel comfortable (or eventually get there with your help) about the fact that there will be no other colleagues around every day.
Pay attention to the below characteristics:
A candidate is okay to be working alone and does not require a lot of human interaction daily to feel energized
A person has the ability to prioritize work
A candidate is action-oriented and is not afraid to take a step without the manager's permission
Trustworthiness — your team will need to be able to trust this person
When the new hire is joining your team — make sure to assign an experienced team member to help to get used to the culture and established practices in the organization, as well as answering any question they may have. New hires will feel more comfortable having a peer who is there to help, instead of reaching out to the manager every time. This will significantly ease-in the on-boarding process.
13. Last, but not least — meet in person!
At GitLab we are getting together every 9 months to get some face-time with one another, share knowledge and reinforce our values. Since our team is scattered all over the globe, we try to plan a different location for each GitLab's get together.
The main goal for these company retreats — is to get to know your co-workers and learn about the company. The better you know people, the easier it is to collaborate. This is one of the most essential rituals for an all-remote organization!
Sum-up
We have everything we need to start the transition to remote work today:
fast Internet
reliable software for communication
strong demand for more work-life balance.
Our planet is calling us to slow down — we face global temperature raises, steadily increasing traffic congestion, illnesses that spread around the world.
Remote working provides many benefits, including increased productivity, reduced business costs, and a healthier lifestyle. But it could also help significantly to reduce climate change and help our environment.
Try the lessons shared above to embrace the new style of work and share your experience with me below this post.
With the right focus and commitment from all sides, remote working will deliver practical working environments and potentially more engaged employees. We believe it's the future of work. — Darren Murph, Head of Remote at GitLab
To learn more about tips for all-remote work — visit GitLab's all-remote manifesto: https://bit.ly/gitlab-all-remote .
---
I treat all my articles as in a "work in progress" state. Feel free to leave your feedback or provide suggestions for improvement in the comments below.